Company Culture: Reset • Refocus • Reshape
Discover the building blocks and components of a people-first Company Culture: Purpose, Values, Leadership, Diversity, Equity and Inclusion (DE&I), and employee well-being to guide you in understanding Company Culture better and evaluating your own company's approach.
Company Culture Report Highlights
Never has there been a more critical time to focus on company culture. The COVID-19 pandemic has not only catalysed cultural transformation, it sparked off a Eureka moment in people's minds around hybrid working, rebalancing life priorities, and DE&I and mental health policies.
1 in 5
women felt vulnerable or unsafe in the workplace because of their gender
66%
of people with a visible disability believe their companies made significant efforts to promote acceptance and inclusion of people with disabilities at work
25%
of respondents felt marginalised/discriminated against at work due to their LGBTQIA+ identity
Key components for a strong company culture

Download the full Report
"The change brought about through recent events means that culture needs to be readily adaptable to change. This presents a huge opportunity for organisations to evolve in creating the best-possible, people-centric environment."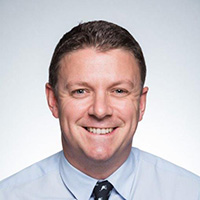 Greg Tadman
Regional Human Resources Director
PageGroup
COMING SOON
Free interactive workshop experience
to reset, refocus, and reshape your Company Culture, Purpose, Values, and Initiatives
Reshape your company culture to build stronger talent brand
The pandemic sped up the progression of workplace trends like flexibility, autonomy, and diversity, equity and inclusion. The COVID-19 pandemic set in motion a shift in people's work-life culture, mindsets, and values.
Company Culture comes down to the purpose, core values and behaviours within an organisation, which are embodied by its leadership and shared with all employees. In a candidate-driven market where candidates prioritise well-being above remuneration, companies must evaluate and refocus their company culture as it contributes greatly to talent attraction and retention, and decreases attrition rate.
To help guide your culture change process, our report makes a helpful starting point. Our findings paint a mixed picture; one that tells us that more work needs to be done for companies to adopt a true people-first company culture across Asia Pacific. We found that developed markets may not always put people first and that developing markets are adding more emphasis on it. Women, people in the LGBTQIA+ community and people with disabilities are still marginalised and discriminated against in the workplace.
It takes time for a company's culture to change, so it is important for organisations to regularly communicate and engage their employees that it is undergoing change management to build a stronger culture at the workplace and to demonstrate commitment towards employee well-being.