The past year has been a year of great uncertainty for job seekers, employees and businesses alike. With the further easing of restrictions this April and the commencement of the COVID-19 vaccination drive, 2021 marks a positive start for Singapore's post-COVID economy.
After a year of navigating the impact of COVID-19, companies now better understand their business vulnerabilities and priorities. The coronavirus crisis has also shone a spotlight on available jobs openings in different industries. These growth sectors include cybersecurity, software engineering, financial services, e-commerce and healthcare.
To help manage the brunt of the pandemic on the employment market, the Singapore government had rolled out numerous training support schemes and wage subsidies. It also created over 95,000 opportunities under the SGUnited Jobs and Skills Package, where 60,000 job seekers found jobs in this initiative from April to October last year. By the third quarter of 2020, Singaporeans' employment levels have bounced back and look to recover and regain its footing in 2021.
Related: 8 guaranteed ways to stand out during the hiring process
As more confidence return to the market, this would be an excellent time for job seekers to look for a new career opportunity. And the good news is, despite the pandemic, companies are still willing to offer competitive salary packages to suitable candidates, as reported in our Talent Trends 2021 report. With results derived from responses from over 5,500 businesses and 21,000 employees, this comprehensive survey report also provides fresh insights and market sentiment for the hiring market in key industries across Singapore and the Asia Pacific region.
Tech professionals are currently in great demand – with six tech and tech-related roles making it to this list of Singapore's top 10 best paying manager jobs. This list showcases middle management roles in various industries and focuses mainly on managerial positions that include team supervision as part of daily work. It also highlights the more highly paid job sectors and industries to give you a head start in your job-hunting and salary negotiation processes.
Related: 3 important transferable skills for your career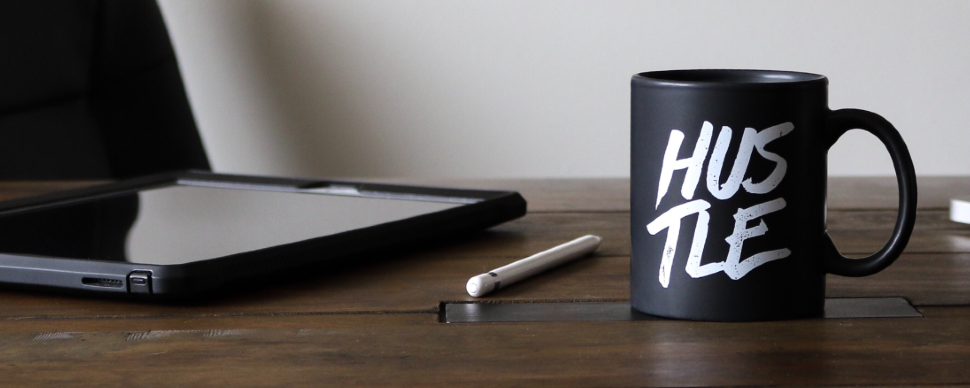 Best paying manager jobs in Singapore
While COVID-19 has caused significant disruption to Singapore's economy and job market, the financial services sector remained resilient. According to the sixth edition of the Ministry of Manpower's Jobs Situation Report published last December, the Financial Services Sector performed "creditably" in 2020, noting that growth in the sector averaged 4.7 per cent for the first three quarters of the year. And that stability translates to both competitive salaries and attractive bonuses.
Commanding a yearly salary of between SG$115,000 to SG$140,000, the Financial Planning & Analysis (FP&A) Manager is an in-house finance role for corporations. It provides a range of financial support to the growth and management of a company's finances and keeps management accounts in compliance with corporate policies and statutory requirements. Overseeing an FP&A analyst team, this role works with every operational department with revenue and expense targets and is in charge of financial analysis and business forecasting.
2. IT Security Manager
The growth of internet interconnections has led to a significant increase in cyberattacks, and naturally, that has led to a demand for IT security professionals. Earning between SG$108,000 to SG$155,000, the IT Security Manager is responsible for all aspects of computer security in a business. The job involves risk management to protect a business's data and information from cyber-attacks, threats or unauthorised access.
3. Talent Acquisition Manager
Talent acquisition is an ongoing process that identifies and vets appropriate candidates for specialist roles and executive-level positions. Earning between SG$96,000 to SG$160,000 yearly, talent acquisition managers are not just responsible for filling positions in the company. They are also responsible for ensuring that current employees are satisfied with the company. The talent acquisition manager also works closely with the finance department to determine a candidate's market rate salary.
4. Business Intelligence (BI) Manager
The Business Intelligence Manager analyses data to drive business goals and insights. This FinTech role uses various statistical methodologies to monitor user behaviour, cover market trends, improve security, solve quantitative business issues and increase profitability. The Business Intelligence Manager can make from SG$90,000 to SG$106,000 yearly.
Related: 6 expert ways to negotiate your next salary
5. E-commerce Manager
The retail disruption brought about by COVID-19 accelerated the demand for e-commerce professions, with e-commerce managers earning between SG$89,000 to SG$117,000. With temporary closures of non-essential businesses during the circuit breaker period, consumers have turned to online services. Companies that did not initially have e-commerce platforms quickly up their online capabilities, and those with existing systems ramped up theirs.
6. Data Scientist
The demand for data scientists is high because data can serve many purposes. For instance, cosmetics companies can use customer data to manage product production and distribution better, and financial companies can use data to analyse potential stocks and investments. Corporations can use personalised data to understand their businesses and customers and make better decisions. Data scientists also require business abilities like strategic thinking and business analysis, and soft skills. Data scientists can expect to make from SG$84,000 to SG$138,000.
7. User Experience (UX) Manager
User experience focuses on the optimisation of a digital product for effective and enjoyable use. As companies expand their online capabilities, especially in the post-COVID-19 economy, there will be an increased demand for UX roles. The User Experience (UX) Manager typically earns between SG$82,000 to SG$108,000 a year. With UX becoming a Google ranking factor, businesses with an online presence would have to focus on their UX elements to remain competitive in the market.
Responsible for managing the brand awareness and positioning of a business, the Marketing Manager earns between S$80,000 to SG$125,000 a year. This role is essential in every business and industry. Marketing managers work to attract more customers to buy from the company and increase its brand appeal through various marketing campaigns.
Human Resources has evolved to become an essential business partner to help identify problems in the corporation, develop and sustain employee engagement, retain talent, and plan for the workforce's future needs. And that is why HR managers are in high demand and can expect to make anywhere from SG$75,000 to SG$125,000.
Sometimes known as technical architects, BI developers, data science software engineers and ETL developers, the Data Engineer develops the data infrastructure to collect data from different sources and finds trends in developing algorithms to make data useful. This role earns between SG$72,000 to SG$144,000 and requires various technical skills, including SQL database design and multiple programming languages. While this role doesn't start with a big salary, it can increase by a lot more as one progress to a more senior role.
Disclaimer: Salaries can differ from one company to another, depending on your skills, knowledge and experience. To find out how your salary compares to other roles and industries in Singapore, go to our Salary Comparison Tool.
READ MORE:
Focus on mental health inside the office and out
9 soft skills employers are looking for - and how to develop them
How to be productive throughout the day in the office or at home
Join over 60,000 readers!
Receive free advice to help give you a competitive edge in your career.
Are you Hiring?
If you are an employer and would like to discuss your hiring needs, fill in the form below and we will call you back.